Take your first steps in the field of research – while you study. Our "Research In-Situ" program encourages scholarship holders to develop their own research ideas at an early stage and provides them with platforms to present and discuss them with other researchers.
Pursuing independent research ideas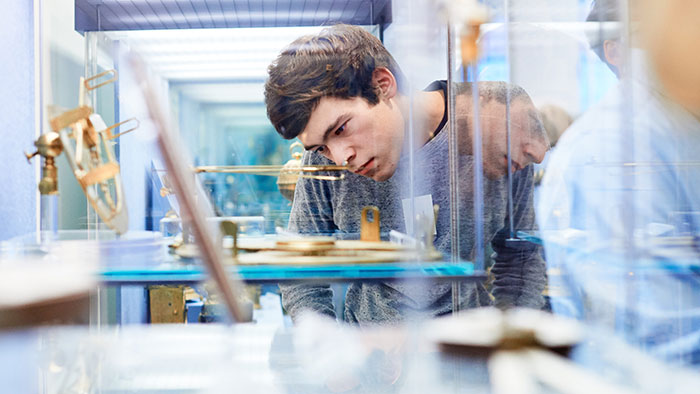 At the origin of every innovation is an idea. We support our scholarship holders in developing and pursuing their research ideas – whether in Germany or abroad.
Integrating scholarship holders into national and international research communities at an early stage is one of the Max Weber Program's core objectives. Through our "Research In-Situ" program, we fund congress visits and research residencies of up to three months, both in Germany and abroad. There are no restrictions in terms of subjects or topics – so whether it's space technology in Sweden or foreign aid research in Uganda, a neuro­bio­lo­gy lab in the USA or the Federal Archive in Berlin, the passion of our scholarship holders is always the decisive factor.
| | |
| --- | --- |
| within Europe | outside of Europe |
| Bosnia and Herzegovina | Egypt |
| Germany | Indonesia |
| France | Israel |
| United Kingdom | Canada |
| Italy | Kenya |
| Netherlands | Kyrgyzstan |
| Austria | Uganda |
| Spain | USA |
Conduct research at holiday destinations
For his Master's in Molecular Ecology, Sebastian Steibl conducted research at the Atoll Marine Centre on Naifaru, an island in the Maldives, from January to March 2017.